Fibroid Plus
Fibroid Plus™ 
60 Capsules $45 USD
Fibroid Plus – An all-natural herbal supplement that helps to shrink fibroids and ovarian cysts.
How to Use:  Take one (1) Fibroid Plus capsule and one (1) Iodine capsule after breakfast.  One (1) Red Clover capsule after lunch.  One (1) Fibroid Plus after dinner.
Fibroid Plus Package – Three (3)  Month Supply
3 Fibroid Plus capsules + 2 Red Clover capsules + 2 of  the right iodine capsules (look below to determine which one is for you)
It usually takes 6 months or more (depending on the size) for the fibroids to shrink.  It is advised that you go and have an examination after taking this product for 3 months.  Individual results may vary.
Fibroids are waste isolated in a bump form called a tumor.  It has been reported that hormone imbalances, primarily too much estrogen and an under-active thyroid are the normal cause for breast and uterine fibroids. They are usually benign growths (between the size of a walnut and an orange).  Herbal, natural remedies have been successful in helping women find an alternative to surgery.
Some common symptoms of uterine fibroids are excessive menstrual bleeding, abdominal & back pain; painful intercourse and bladder infections.  Some common causes are too much caffeine and fat in the diet,  under-active thyroid,  hormone imbalance with an abnormal response to estrogen & progesterone, and too much sugary foods.
When you are trying to shrink fibroid tumors, we recommend that you first clean your colon, then the liver (because it metabolizes and regulates body hormones – specifically estrogen),  and get rid of parasites.  Take a look at our products below:
FLUSH OUT &COLON REBUILDER $20.00  30 caps.
WORMWOOD CAPSULES $25.00  60 caps.
LIVER REJUVENATOR $35.00  60 caps.
RED CLOVER $25.00   60 caps.
We suggest that you follow a healthy plant-based, balanced diet, which includes plenty of green vegetables, fruits & whole grains. If you choose to eat chicken and fish, make sure it is organic.
A organic food diet is one free of synthetic estrogen found in dairy products, red meat, eggs, pork, shell fish and free of foods that dehydrate tissue (uterine), such as white sugar, white vinegar, hard alcohol, salt, bleached white flour, polished white rice, processed & fried foods, protein drinks, carbonated sodas, and soy milk & soy products.
It has been stated that adding more fiber to your diet is a natural estrogen balancer.  If you want to eat chicken and fish, make sure it is organic.  
Avoid caffeine & chocolate (can increase estrogen level, triggering fibroid growth). Caffeine causes the uterus to develop fibroids by decreasing the blood flow to the uterus, which causes waste to accumulate fibroids.
Avoid taking this product with medications.  Keep out of reach of children. Do not take if you are pregnant or nursing. No fillers, preservatives or additives. Does not contain sugar, yeast, starch, or salt.
We also highly recommend that you consider taking  RED CLOVER capsules and the right iodine herbal product, (see links below), along with the Fibroid Plus.  According to Linda Rector, Healthy Healing, a good source of iodine is a proven fibroid fighter.
View all videos https://www.youtube.com/user/merchantsoftheworld
Why is the right iodine needed? We have always known that iodine is needed to make thyroid hormones.  Our hormones control the body's metabolism and many other important functions.  The body also needs thyroid hormones for bone and brain development during pregnancy and infancy.  It helps to regulate your thyroid to allow any natural supplements to effectively penetrate the area of the body you are targeting and it is also known to be a fibroid fighter.
The right iodine is determined based upon the closest body of water near where your mother's mother (maternal grandmother) was born, due to variations of natural iodine produced in different bodies of water in the world.
If she lives or lived close to the following, then order the right iodine accordingly:
Atlantic Ocean –$25.00 60 caps   ATLANTIC KELP
Pacific Ocean – $25.00 for 60 caps    BLADDERWRACK
Gulf of Mexico & Caribbean – $25.00 for 60 caps   IRISH MOSS
Eastern Europe – $25.00 for 60 caps   ICELANDIC MOSS
Any questions, please feel free to call 908-296-3424
9 100% Pure Organic:
Butcher's Broom – helps to reduce swelling in the body.
Cat's Claw – research indicates that this herb possesses antiviral and anti-inflammatory properties that can stimulate the immune system.
Damiana –evidence suggests that this herb is useful in testosterone production & may stimulate the central nervous system.
Dong Quai – can be used for menstrual irregularity, menstrual pain, and poor blood circulation.
Gingko – has a positive effect on the vascular system (the body's vast network of blood vessels), which delivers blood and oxygen to various organ systems.
Sarsaparilla – contains properties that aid testosterone activity in the body.
Red Clover – helps to shrink fibroids.
Devil's Claw – can be used to reduce pain and inflammation.
Pau d' Arco ­– believed to be effective against bacterial, viral,  parasitic and fungal infections; and removing yeast from the body.
What Our Customers are Saying
"Back in June of 2018 I started have terrible pain in my pelvic area before my period and during my periods I had severe menstrual cramps and heavy bleeding. I had no idea what was going on with me, so I went to see my doctor. She ran some test, then she did an ultrasound, after my ultrasound I was told that I had two cysts on my right ovaries and some fibroids on my uterus. I ask her if there was anything that I could take to get rid of them naturally other than birth control. She said no because it was natural for female bodies to go through this especially in African-American women. And from time to time all of us develop cyst. She told me the best thing that I could do is to take birth control pills because it would help regulate my period and help shrink my cyst. Then I was told that I would have to come back in three months so that we can monitor the size of my fibroids. This did NOT sit well with me, because my husband and I wanted to have another baby and taking birth control pills would defeat that those plans.
So I decided to educate myself and look for alternatives ways to heal myself instead of treating my symptoms. I started looking up natural ways to get rid of fibroids and cyst and then I came across information from Merchants of the World videos on Youtube. I decided to call their store and talk to someone about my symptoms. I had a very nice and informative conversation with Mr. El Harriatt. I followed Mr. Harriatt instructions and started taking his Fibroid Plus, Irish Moss, and Red Clover and changed my diet. I eliminated the foods that Mr. Harriatt told me to stop eating while I was taking the pills. When I went back for my 3 month checkup all my cyst were gone and my fibroids had shrunk and I had lost 17 pounds. My doctor was surprised and wanted to know what I was doing because most of the time women would come back and their fibroids have grown and then they would have to make arrangement for surgery.
I was overjoyed but I continue to take my pills because my goal was to be completely healed from fibroids and have them shrink because my husband and I wanted to have a baby in the future. Three months later I went back for my check up and the cyst were still gone and the fibroids were completely gone and I had lost another 12 pounds. I just wanted to shout for joy and cry at the same time. Words can't express how grateful I am for God restoring my health and used someone that I have never met to help lead me to my healing.
If any woman is reading my testimony please fight for your health and don't throw in the towel and give up and don't let surgery be your first option. I am so thankful that God put it in my spirit to search for natural ways to get rid of fibroids and cyst. Now my husband and I are trying to have another healthy baby without any obstacles in our way.
Thank You Merchants of the World, you have truly made a believer out of me." Sincerely, Tah
______________________________________________________________________________
"Many thanks to you both for your wonderful, life changing products.  Prior to ordering your Fibroid Plus, Red Clover & Irish Moss products, I had become anemic due to the heavy bleeding & clotting associated with fibroids.  I changed my diet and took the products as directed and I am fibroid free.  Your products are truly a blessing."  Thanks again, Janet
______________________________________________________________________________
"Good Afternoon!  I am excited to let you know that because of your Fibroid Plus along with prayer I am free of my 12cm fibroid AND I am Pregnant!!!!!!!  Thank you all so much!!!!  I am so grateful for your wisdom and your flawless products thank you again!"  Crystal
______________________________________________________________________________
"FYI – its been 3 months and 3 of the 7 fibroids I had are now gone, yay!…Sure feel free to post it on your website.  I was so skeptical that this wasn't going to work just like the other things I have tried, but I sure got the shock of my life when the nurse called me back and gave me the new results of the ultrasound.  I'm so excited!  Thank you for this wonderful product.  It's a shame more people don't know about it.  I am sure going to tell others with fibroids about it."  Regina
____________________________________________________________________________
"I started taking your Fibroid Plus, Cyst Eliminator, Atlantic Kelp and Red Clover capsules on 12/5/2014.  It really cleaned me out.  My fallopian tubes were blocked and I had fibroids with two(2) myomectomies, 2 laparoscopies, ovarian cysts, low ovarian reserve.  My anti-mullerian hormone was low, FSH and LH was very high.  For over 10 years of trying to conceive with no success from fertility doctors, and for my surprise and good success after calling Mr. El, he really helped and directed me, and the herbal formulas helped me get pregnant after only one month of use.  I thank God and Mr. El for everything, my IVF procedure is cancelled and I don't have to waste my money.  I am very grateful.  God bless you Mr. El."  MD yaa
______________________________________________________________________________
"Thank you.   FYI, I'm getting results, slowly but in the right direction (decrease)."  Petrel
_____________________________________________________________________________
"Thank you, I've started using them and in less than a month I feel the change."  L.S.
______________________________________________________________________________
"First I want to let you know that I have been taking Fibroid Plus and Red Clover capsules and it has been working great."  Jamie
______________________________________________________________________________
"Hi El Harriatt, how are you?  I am using Fibroid Plus, Red Clover capsules and Atlantic Kelp and it is working pretty good."  Norah
______________________________________________________________________________
"Yes, I see positive results!!! I have dropped from a size 10 to 8.  I look and feel healthier.  I know my fibroids have shrunk just by my stomach size alone.  My monthly cycle doesn't hurt as bad either and its now down to 3 days!!! Never in my life have I had a 3-day cycle!! Thank you for your help!!! Life changing help!!!" Grateful customer
______________________________________________________________________________
"My wife wants me to tell you thanks, she has taken the Fibroid Plus, along with other herbal supplements you gave us and she has had her period after 12 years absolutely pain-free. GB
My Journey with Herbs E-book by Vivian Moody Perry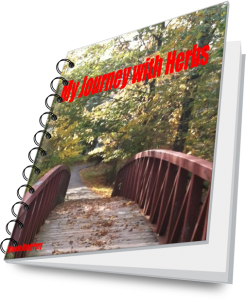 Learn how I was able to get rid of my fibroids without an operation or the doctor's medicine & other illnesses.
These statements have not been evaluated by the Food and Drug Administration (FDA). This product is not intended to diagnose, treat, cure, or prevent any disease.
Copyright © 2010-2023. Merchants of The World. All rights reserved.