Red Clover
Red Clover
60 Capsules $25 USD
An all natural herbal supplement that helps to reduce boils, cysts, and fibroids.
Also, herbalists today suggest red clover for skin ailments, coughs and indigestion.  It is an anti-inflammatory agent that helps remove mucus from the lungs.  Red Clover appears to act like the hormone estrogen and may help women with menopausal symptoms.
Ingredients: 100% Pure Organic Red Clover
Suggested usage: Before taking Red Clover capsules, we highly suggest that you go to your physician and test your estrogen level.  If your estrogen level is high, we do not recommend that you take Red Clover.  If your estrogen level is low and you want to try Red Clover, then we suggest you take one capsule for 90 days and then test your estrogen level.  If you are trying to reduce fibroids, we recommend that you use this product along with our Fibroid Plus, click for more information   https://merchantsoftheworldstore.com/fibroid-plus/
It usually takes 6 months or more (depending on the size) for the fibroids to be reduced.  It is advised that you go and have an examination after taking this product for 3 months. Individual results may vary.
"Fyi its been 3 months and 3 of the 7 fibroids I had are now gone. yay!…Sure feel free to post it on your website.  I was so skeptical that this wasn't going to work just like the other things I have tried but I sure got the shock of my life when the nurse called me back and gave me the new results of the ultrasound.  I'm so excited! Thank you for this wonderful product.  It's a shame more people don't know about it. I sure am going to tell others with fibroids about it."  Regina
"My boyfriend and I had problems with cysts.  I had one in my breast and my boyfriend had one on his wrist.  We both took your Red Clover capsules and both of our cysts are gone.  This is a wonderful herb.  Thank you."  – Nicole and Bayea, NY
View the following videos about shrinking fibroids:
Click  FIBROID PLUS capsules
Click  How to Shrink fibroids Naturally – Part 1
Click  How to Shrink Fibroids Naturally – Part 2
Click How to Shrink Fibroids Naturally – Part 3
Avoid caffeine and chocolate. Keep out of reach of children. Do not take if you are pregnant or nursing. No fillers, preservatives or additives. No sugar, yeast, starch, or salt added.
My Journey with Herbs E-book by Vivian Moody Perry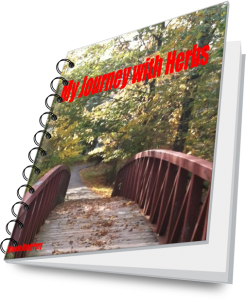 Learn how I was able to get rid of my fibroids without surgery & other illnesses.
Copyright © 2010 – 2022. Merchants of The World. All rights reserved.